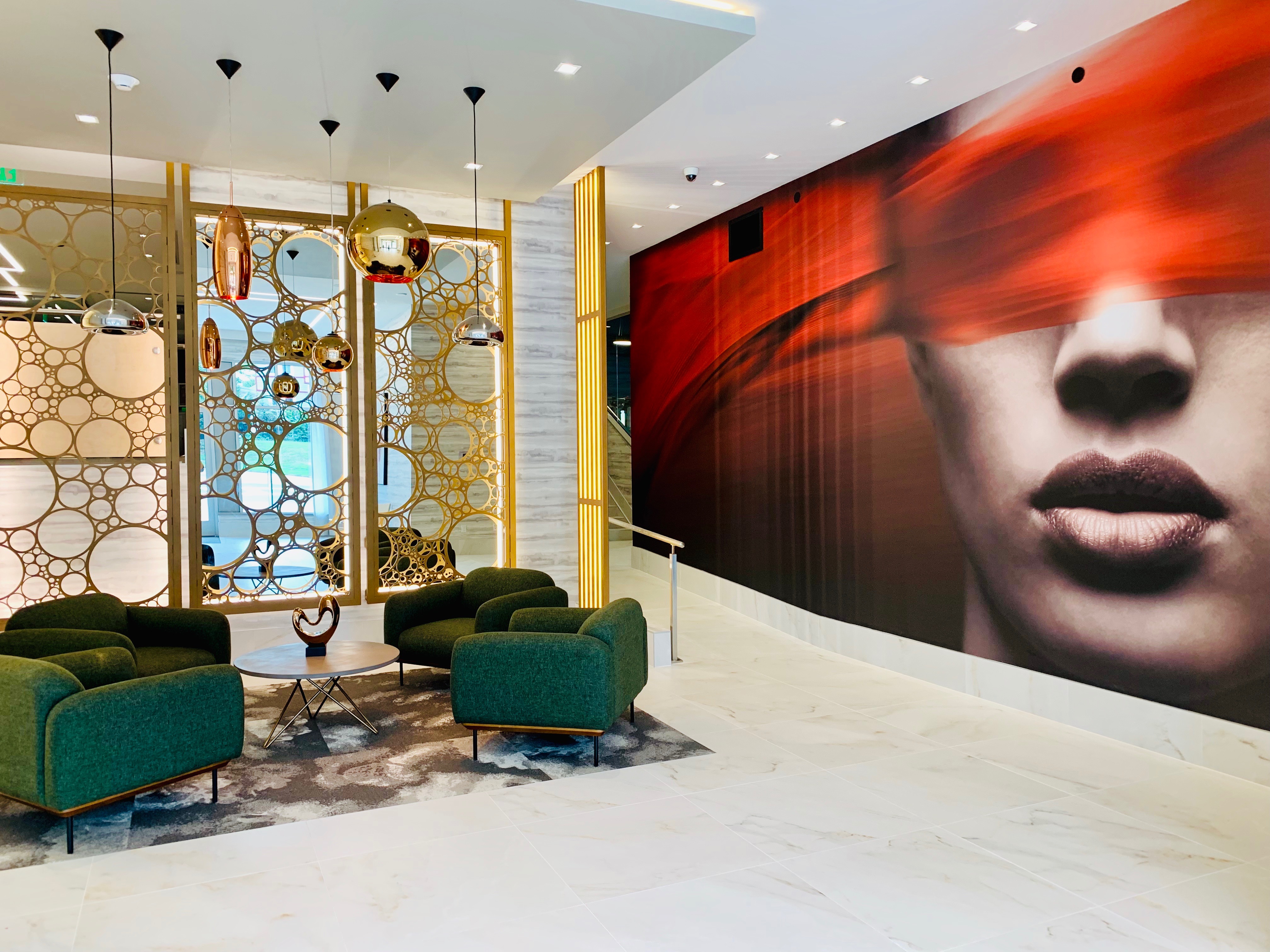 The Parker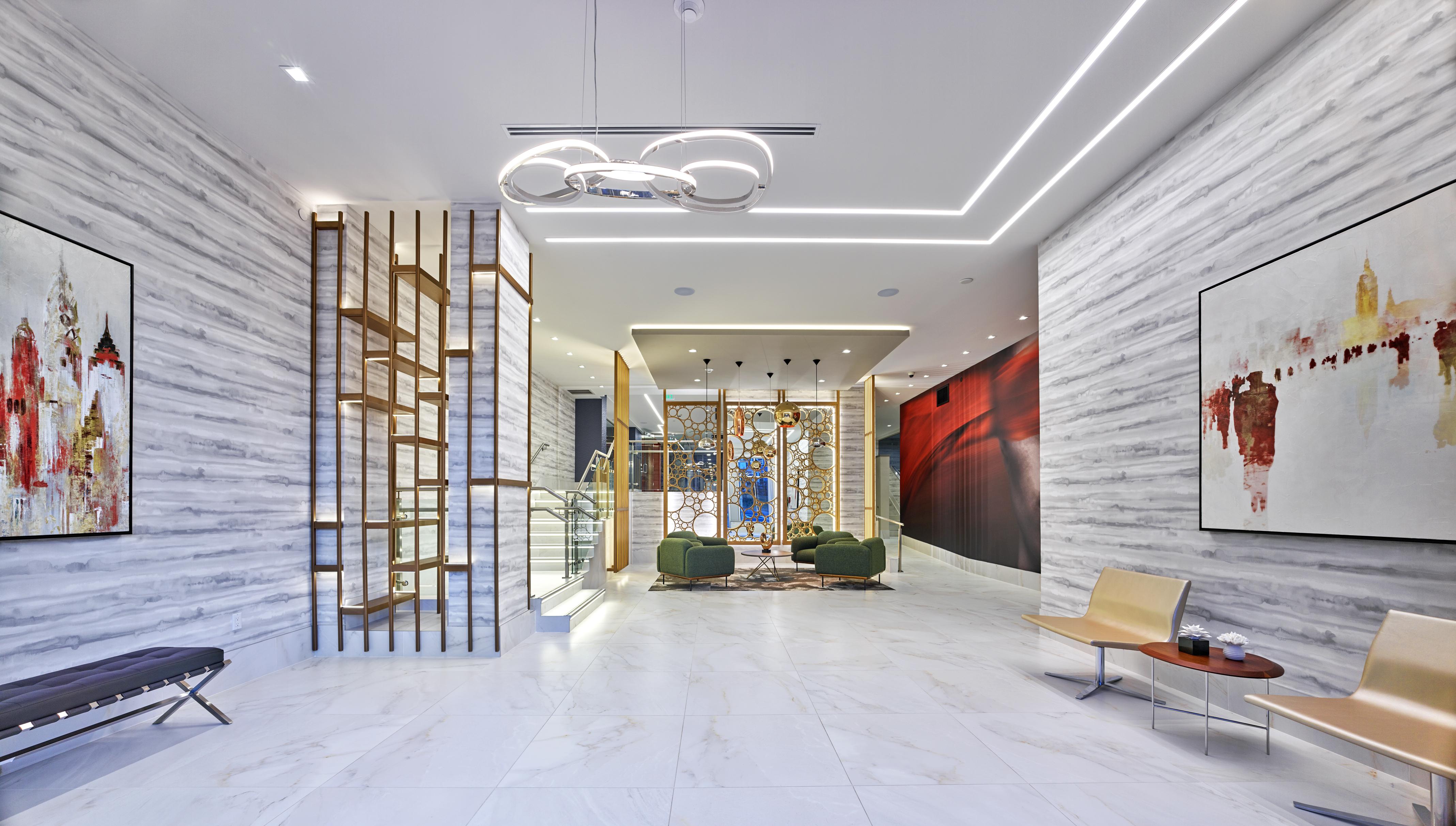 The Parker
UNITS: 52
CLIENT: Vango Holdings Rutherford
Mixed-Use, Multi-Family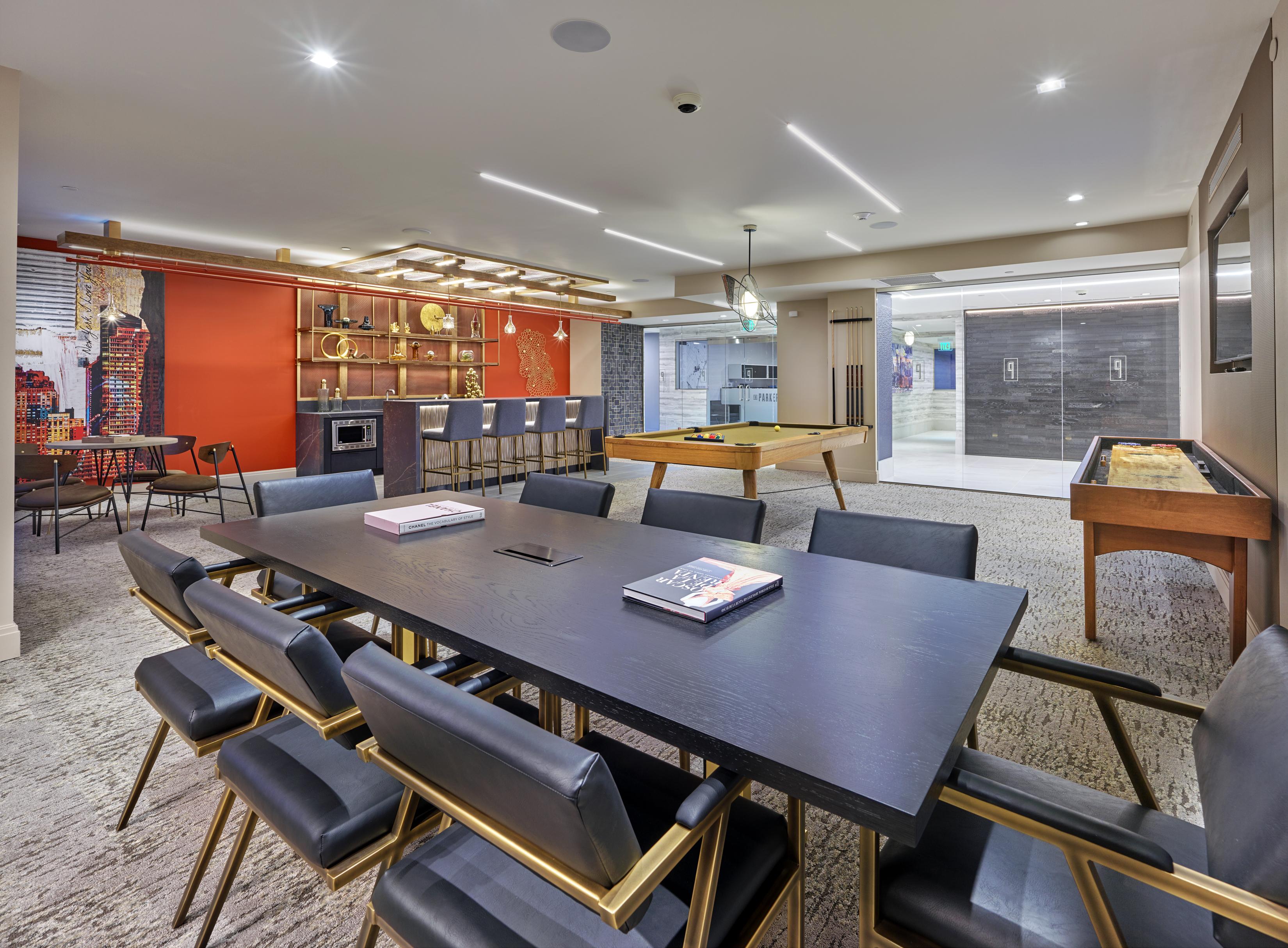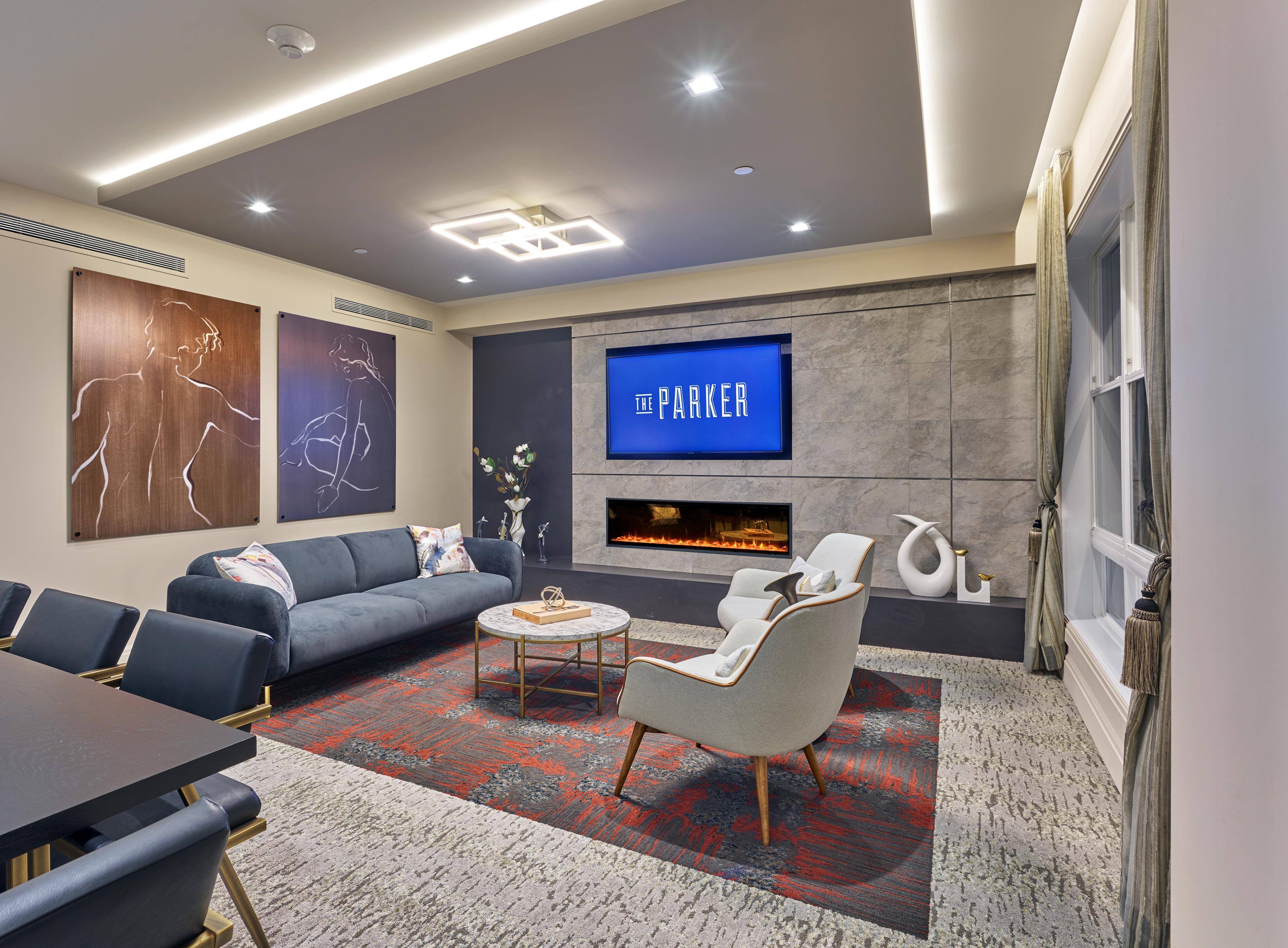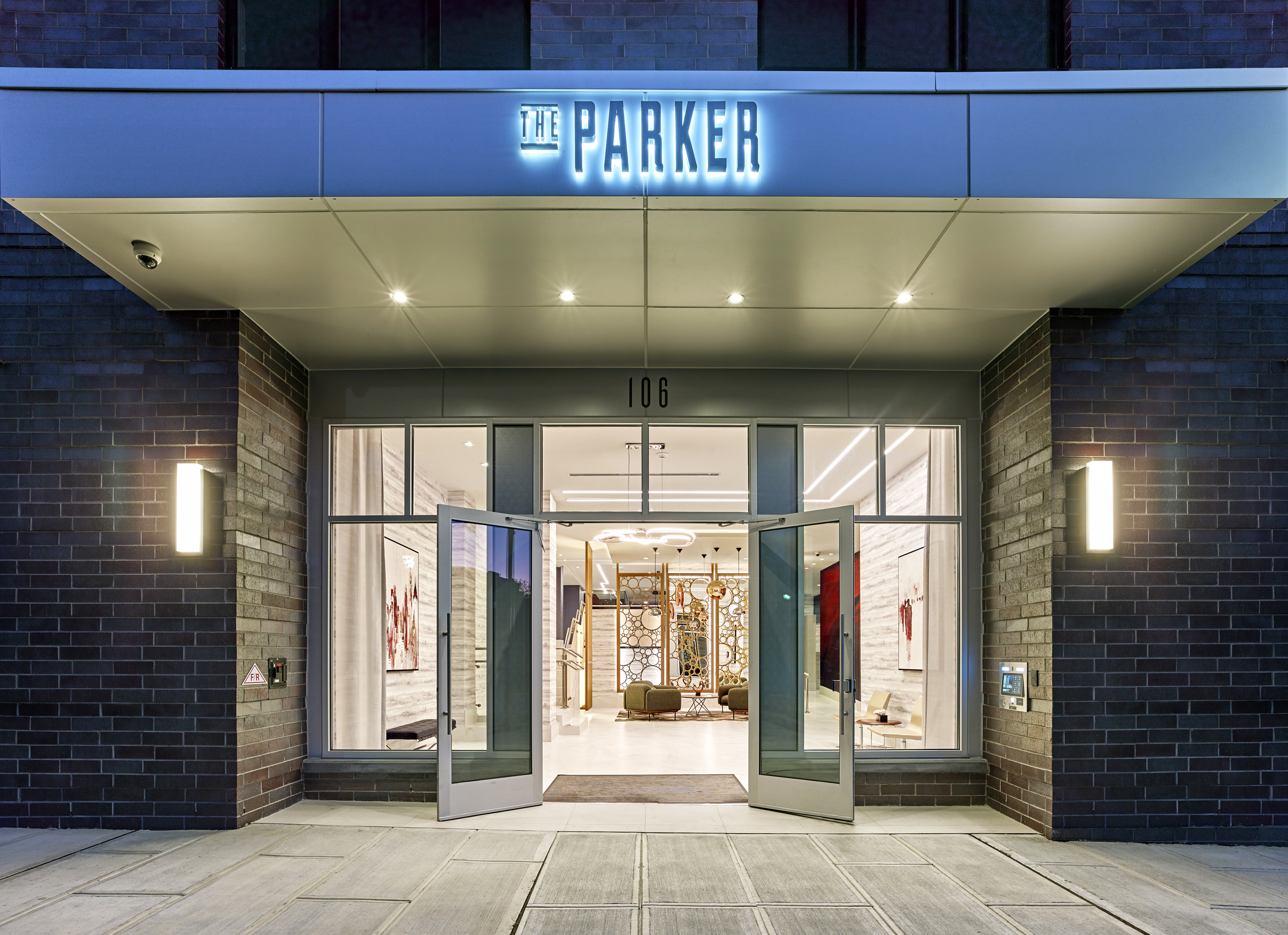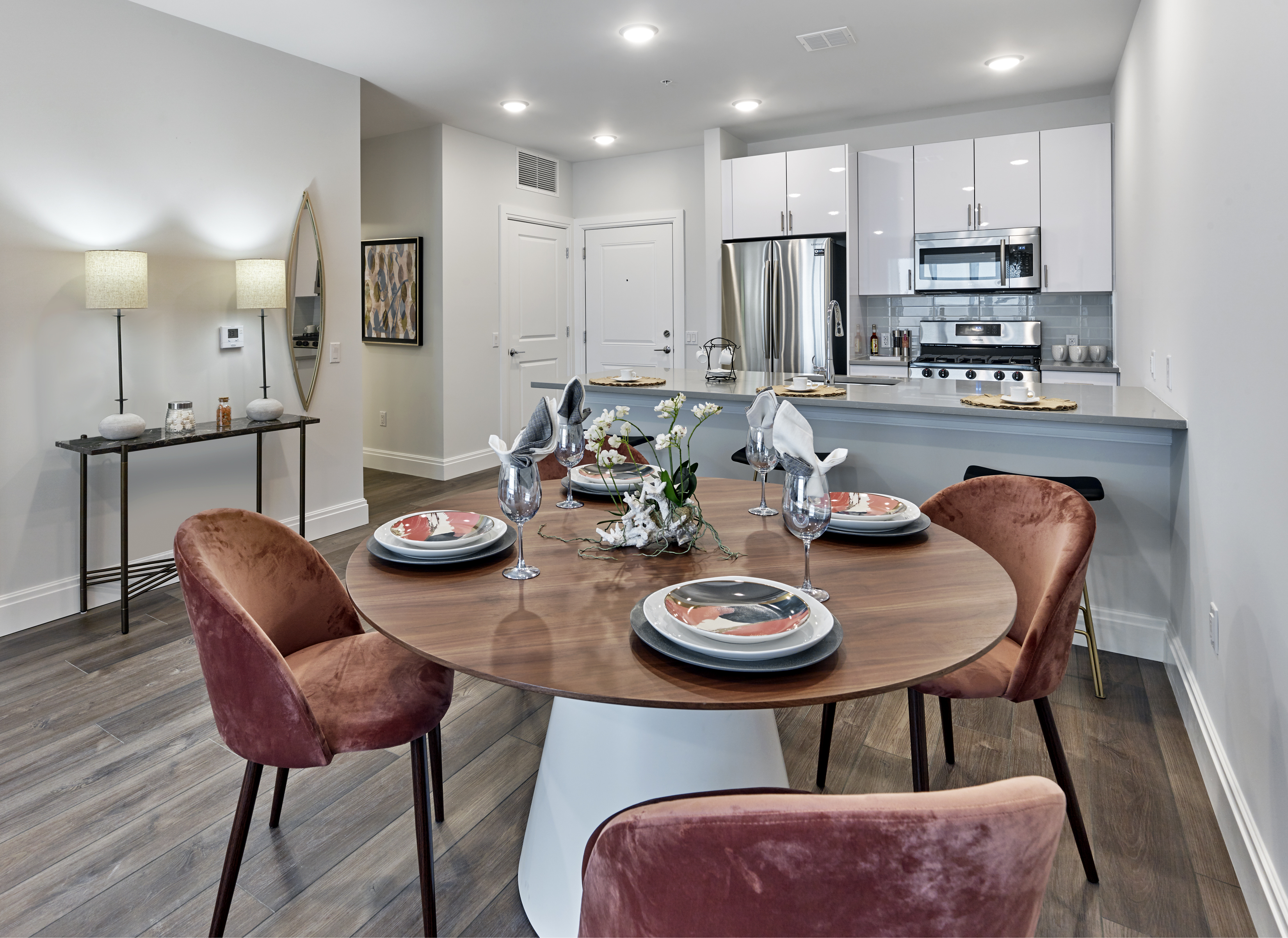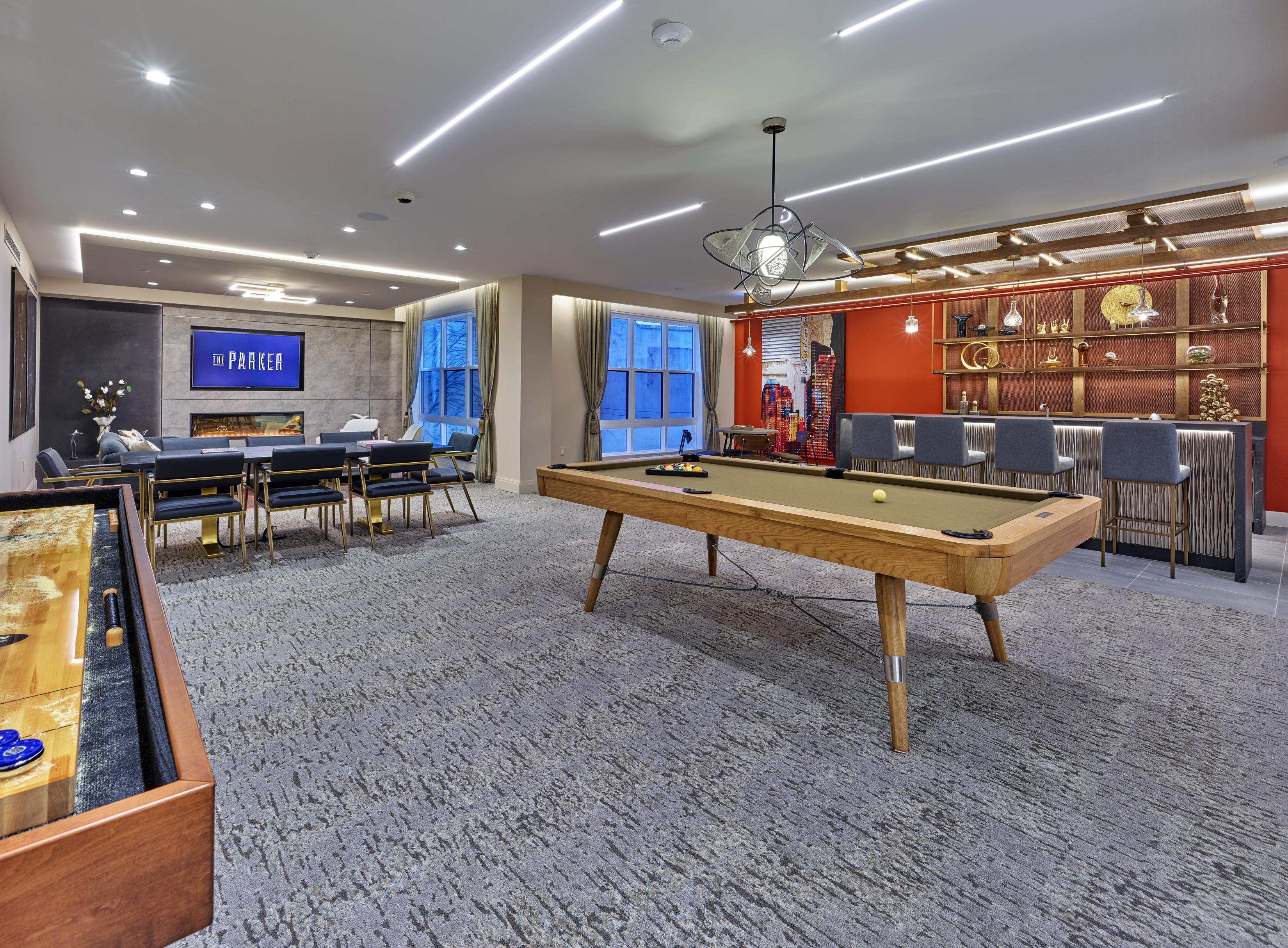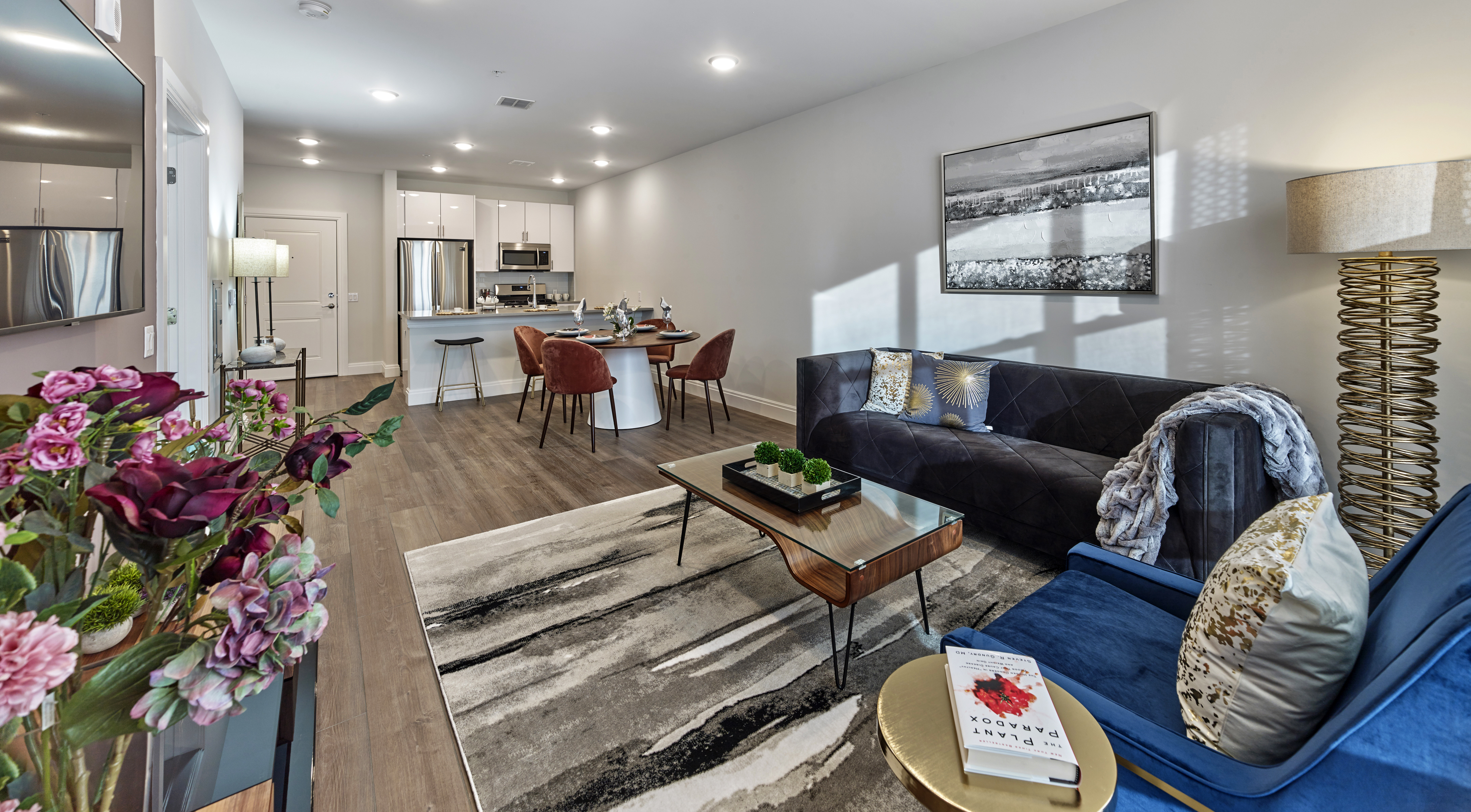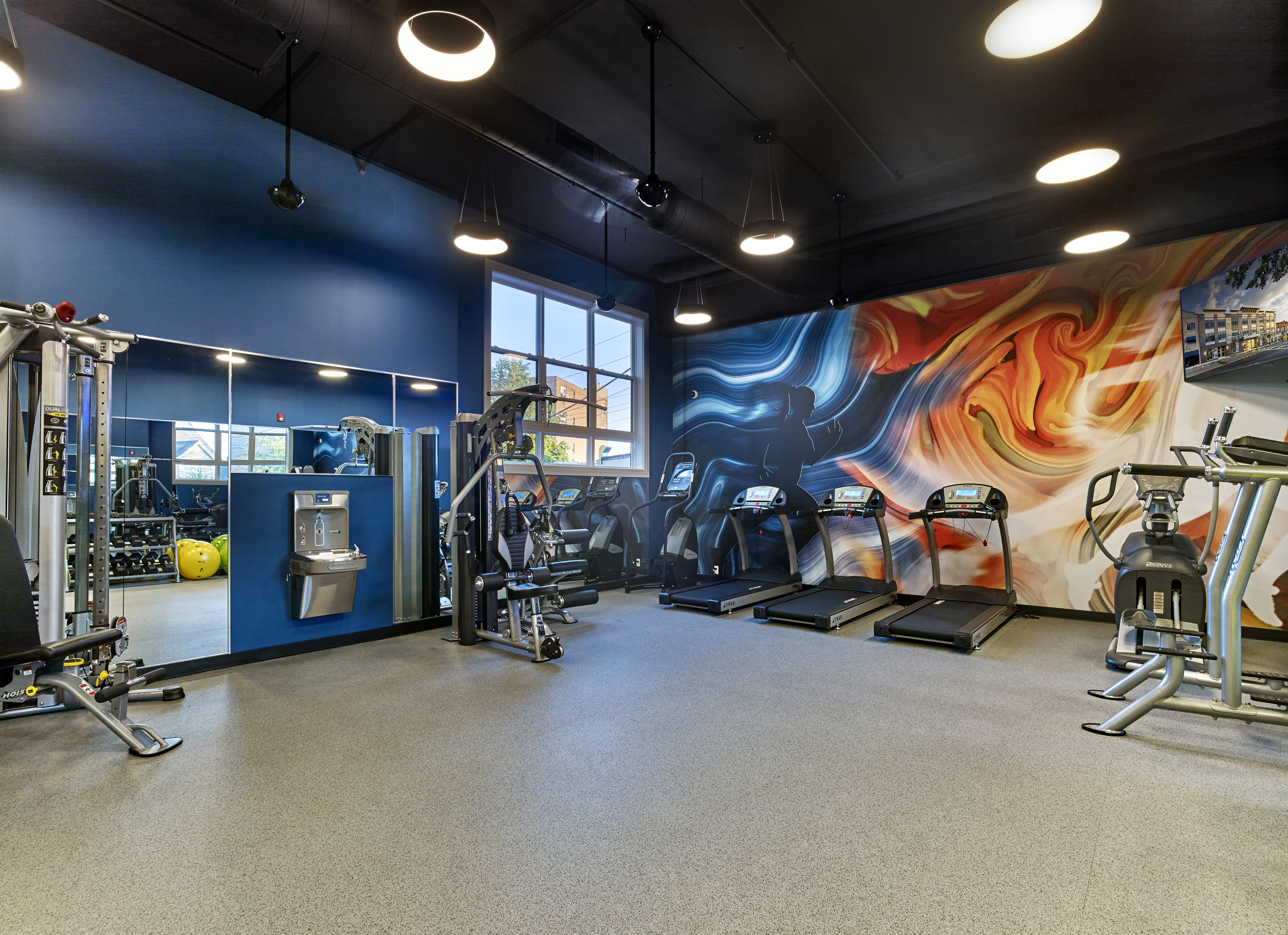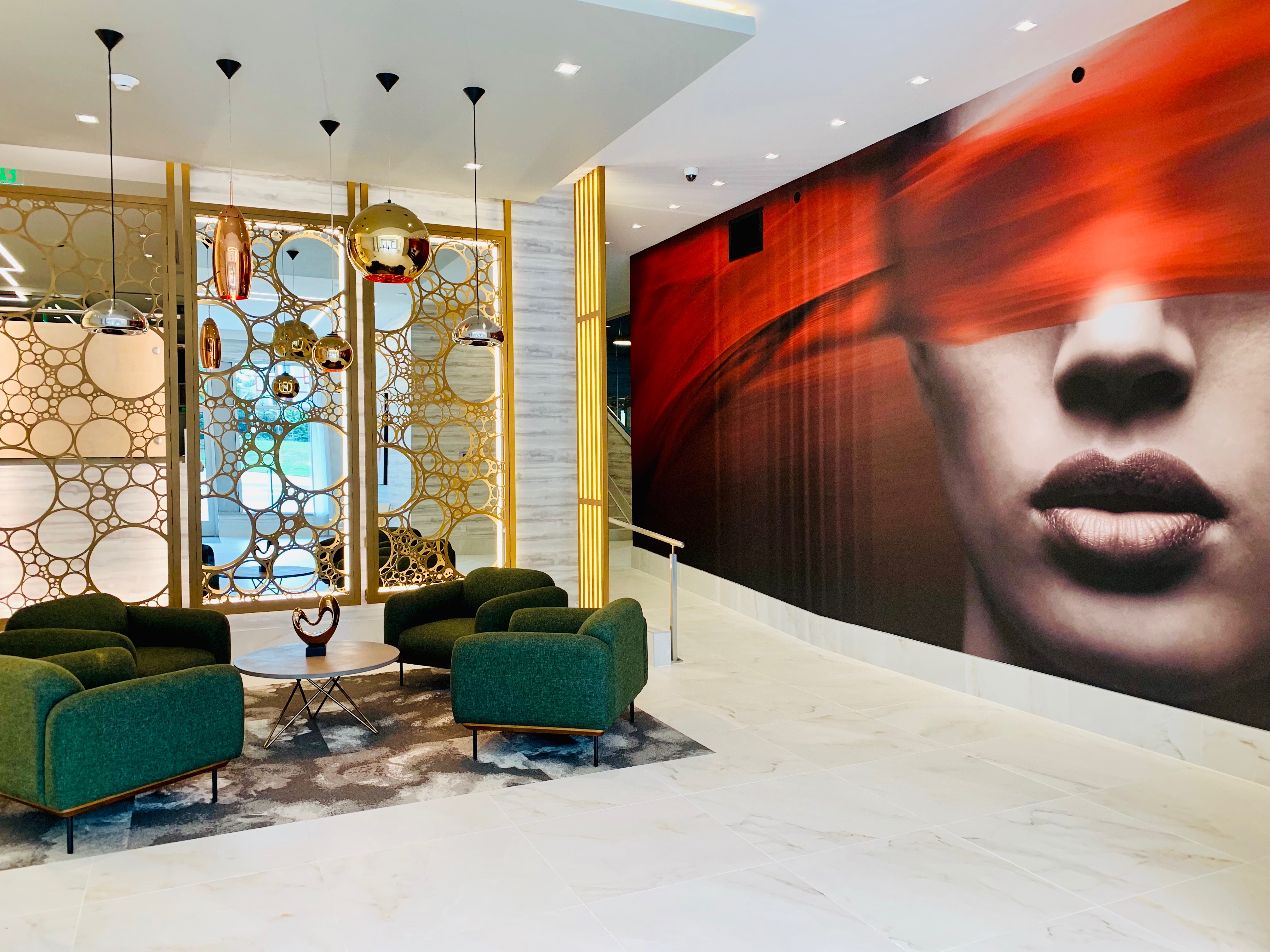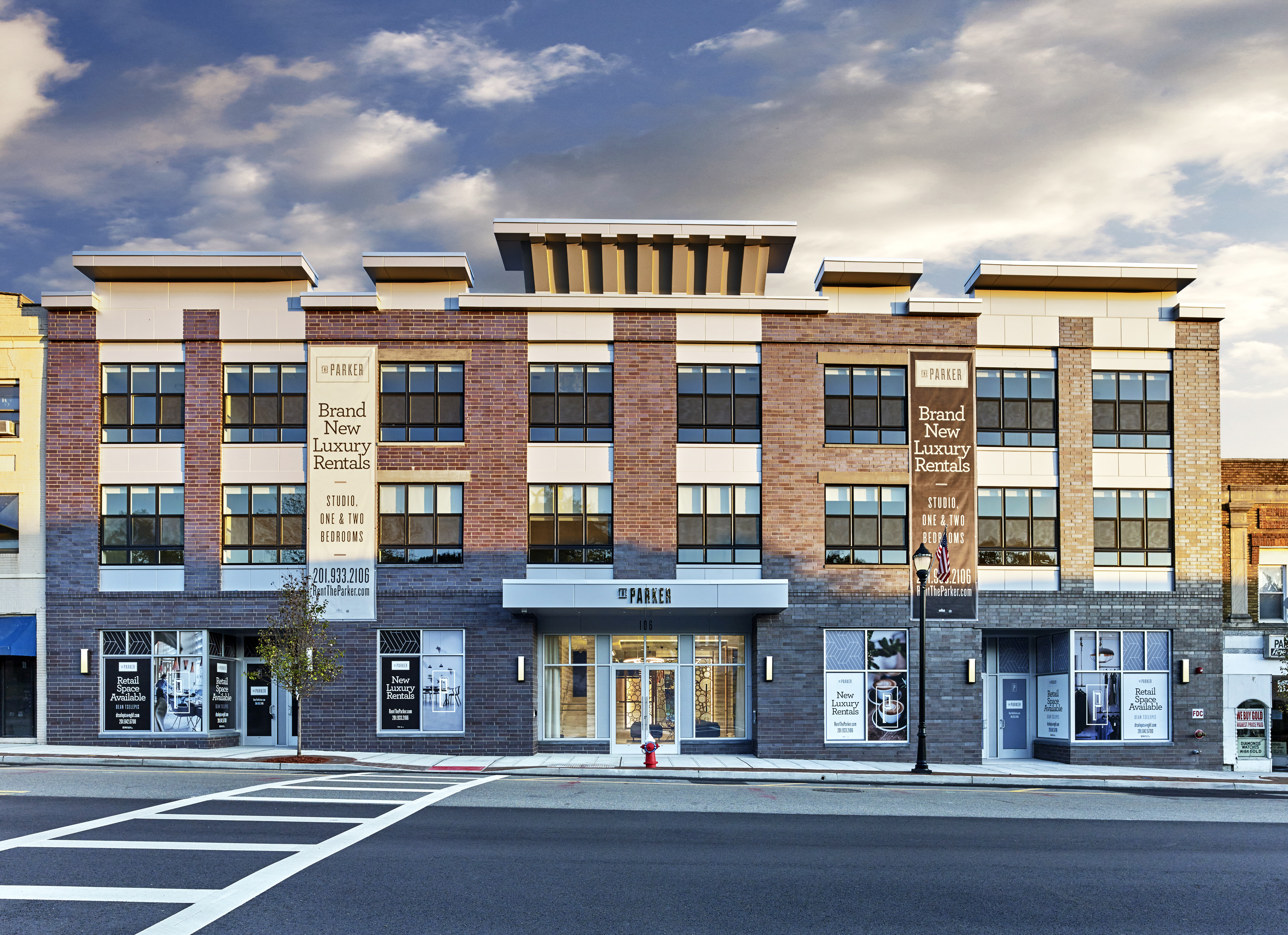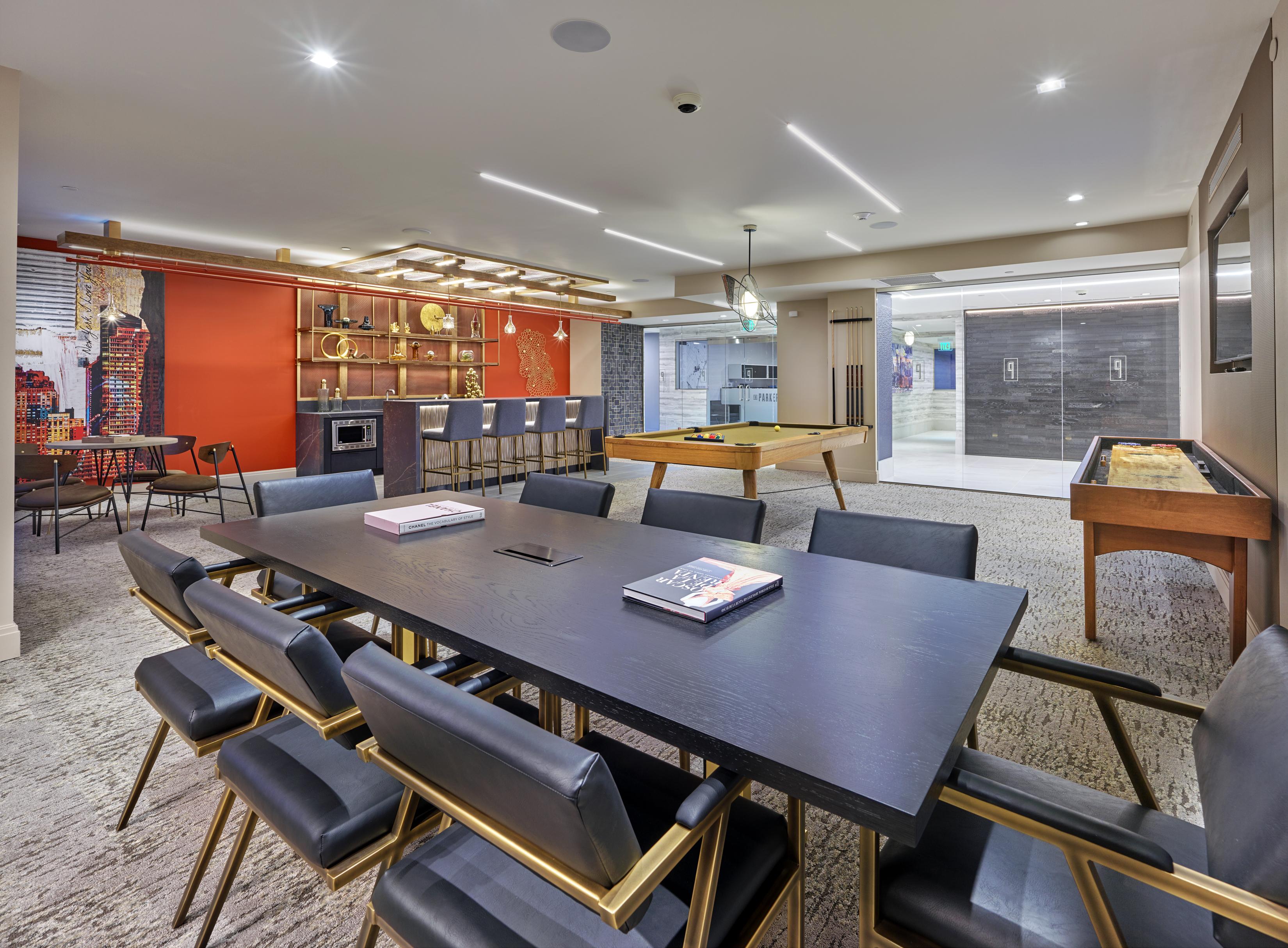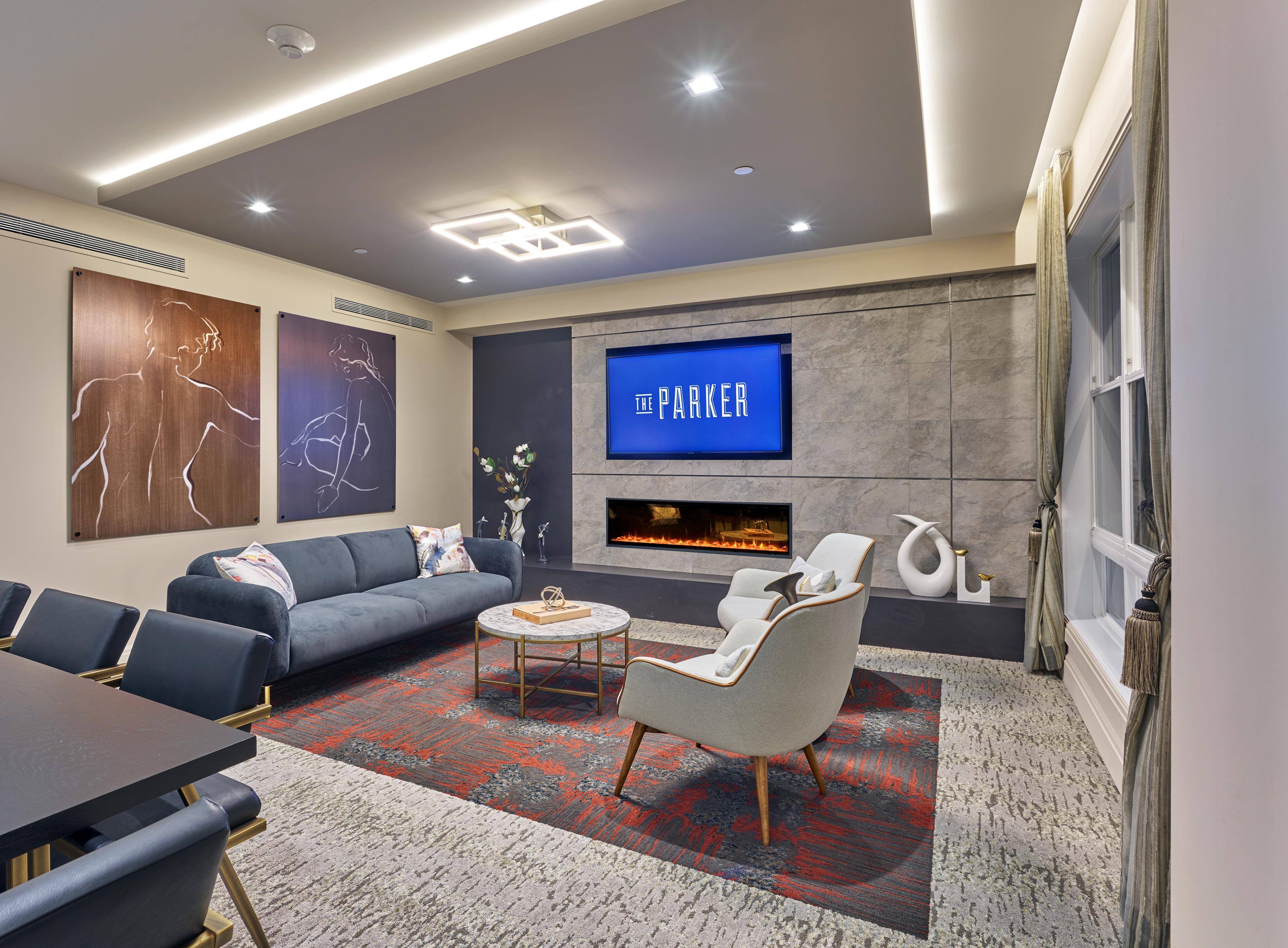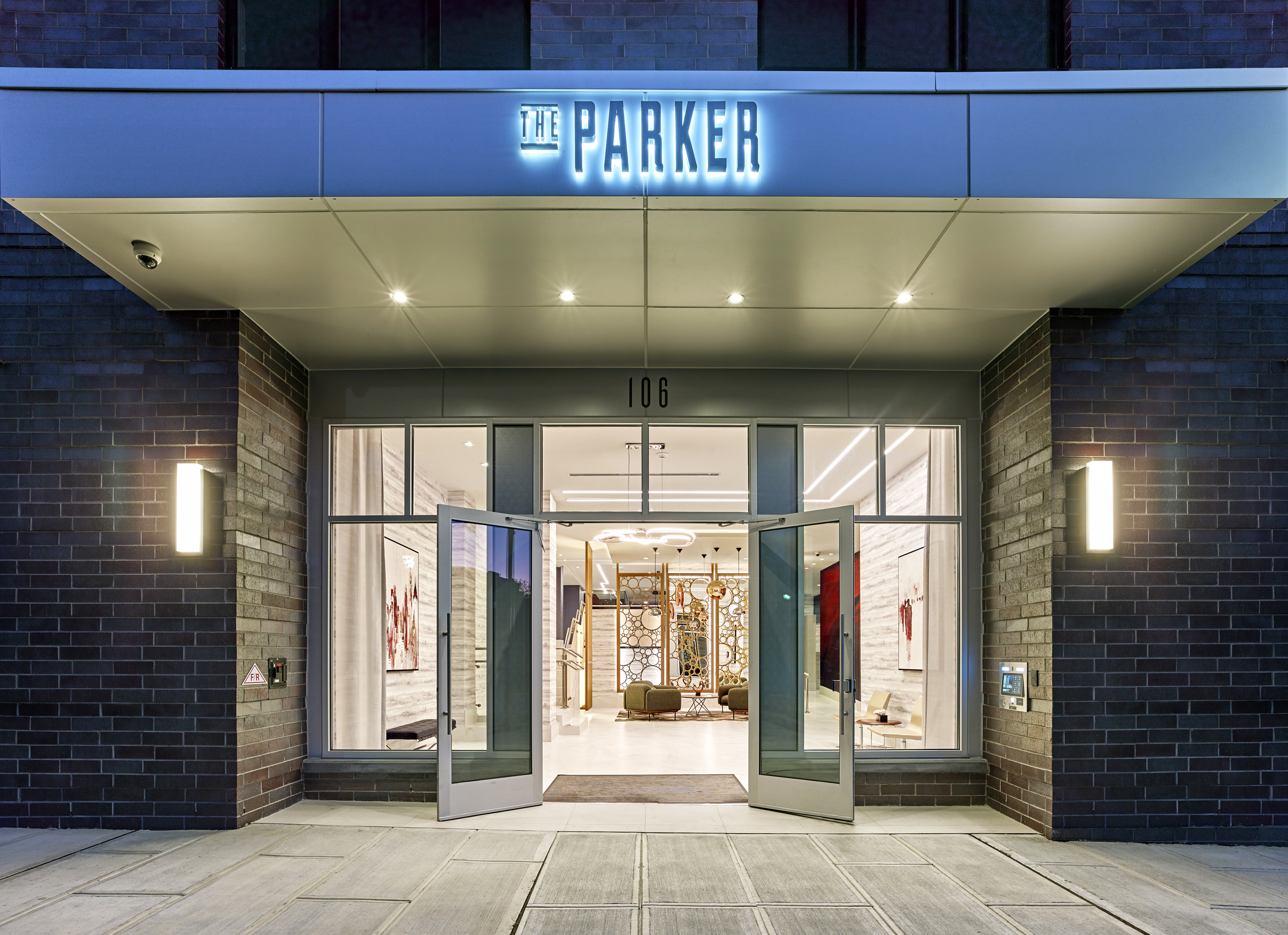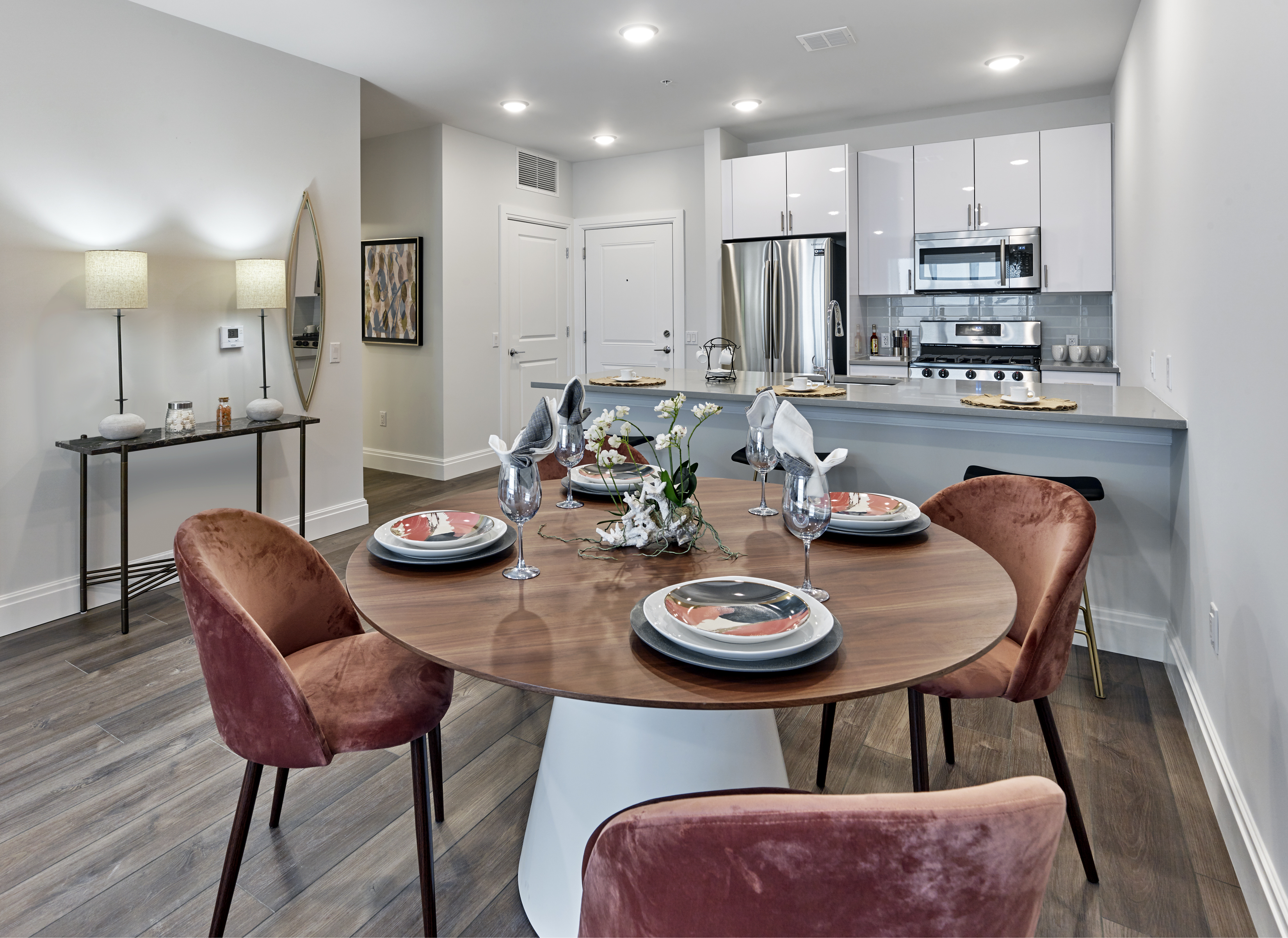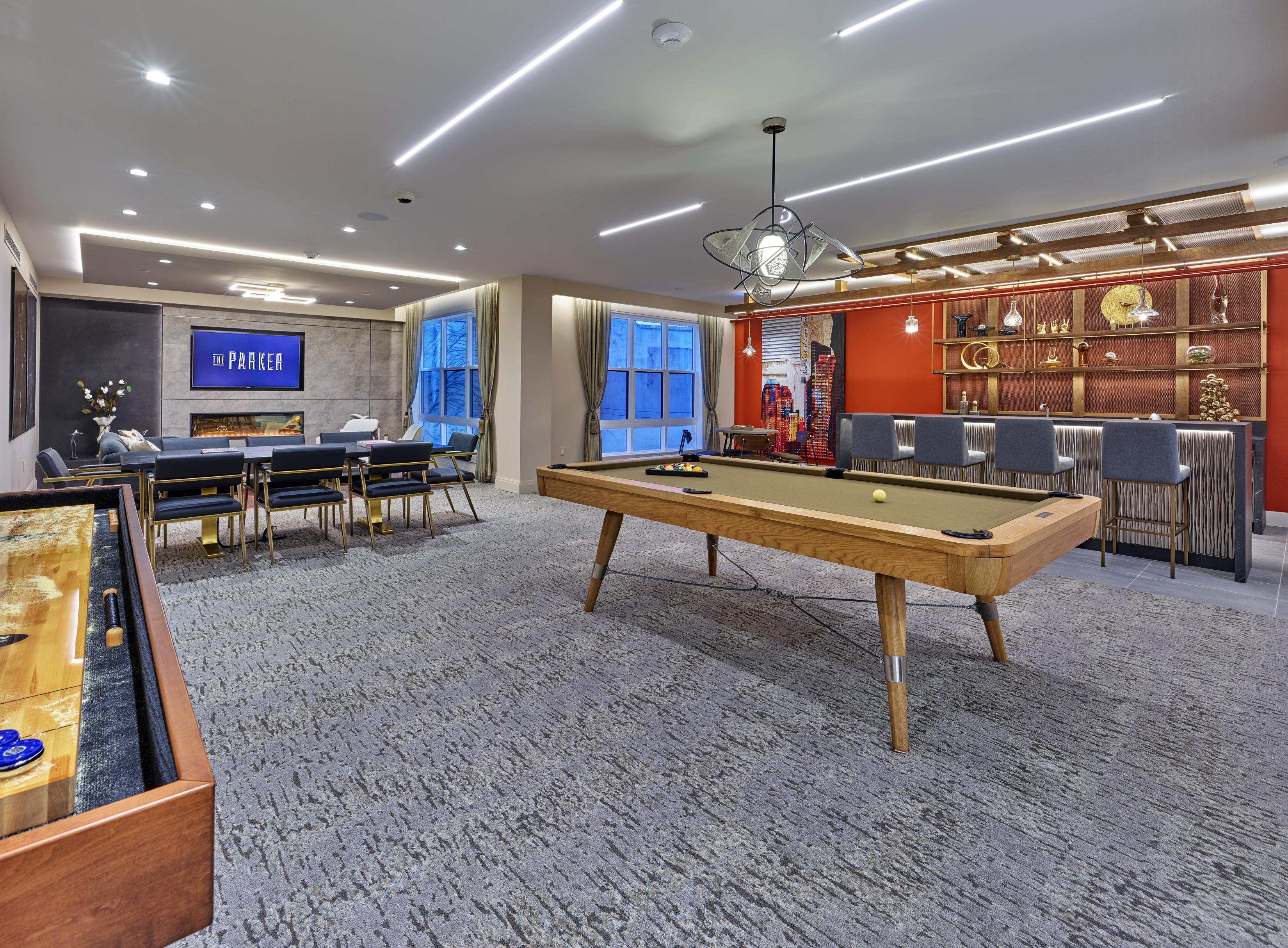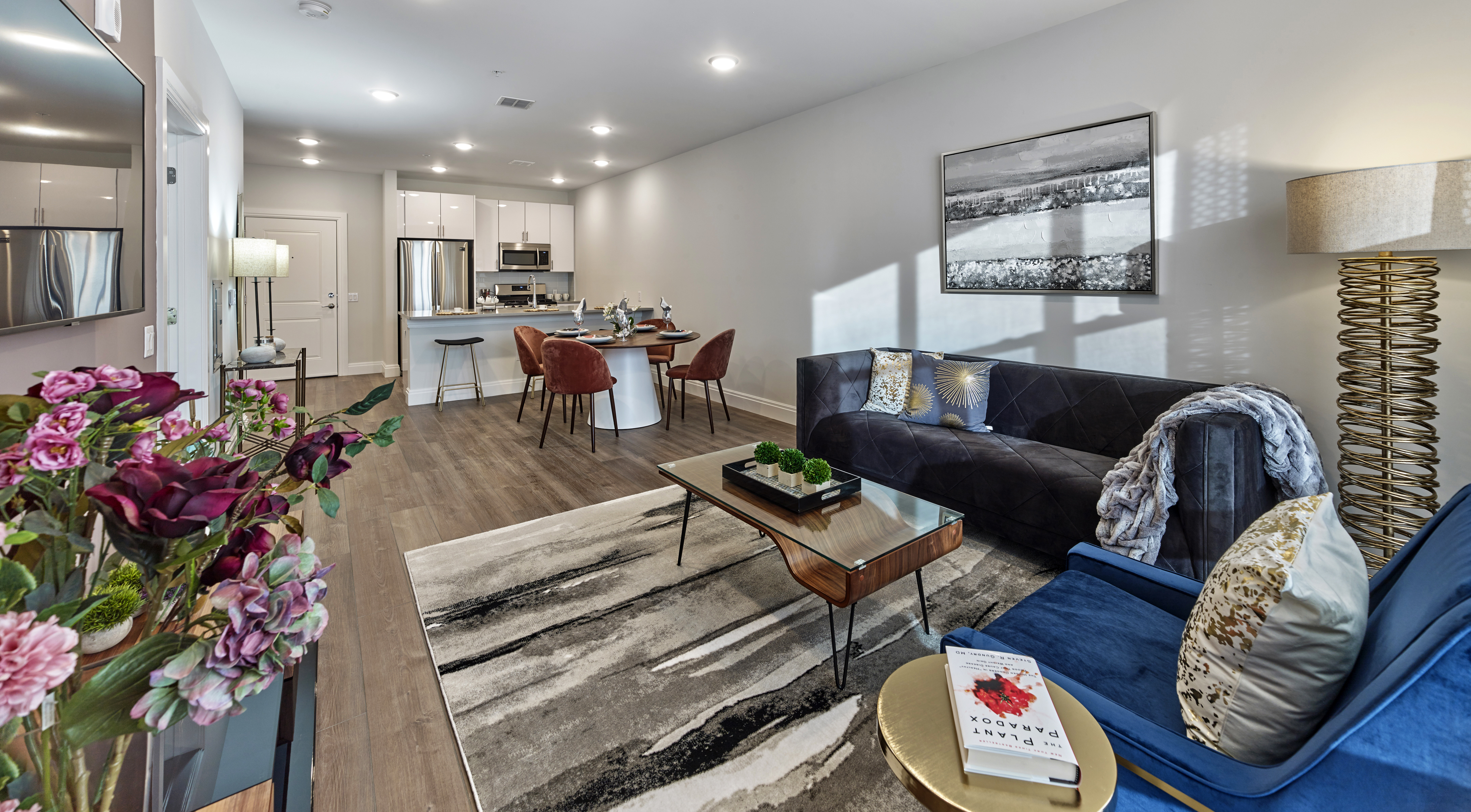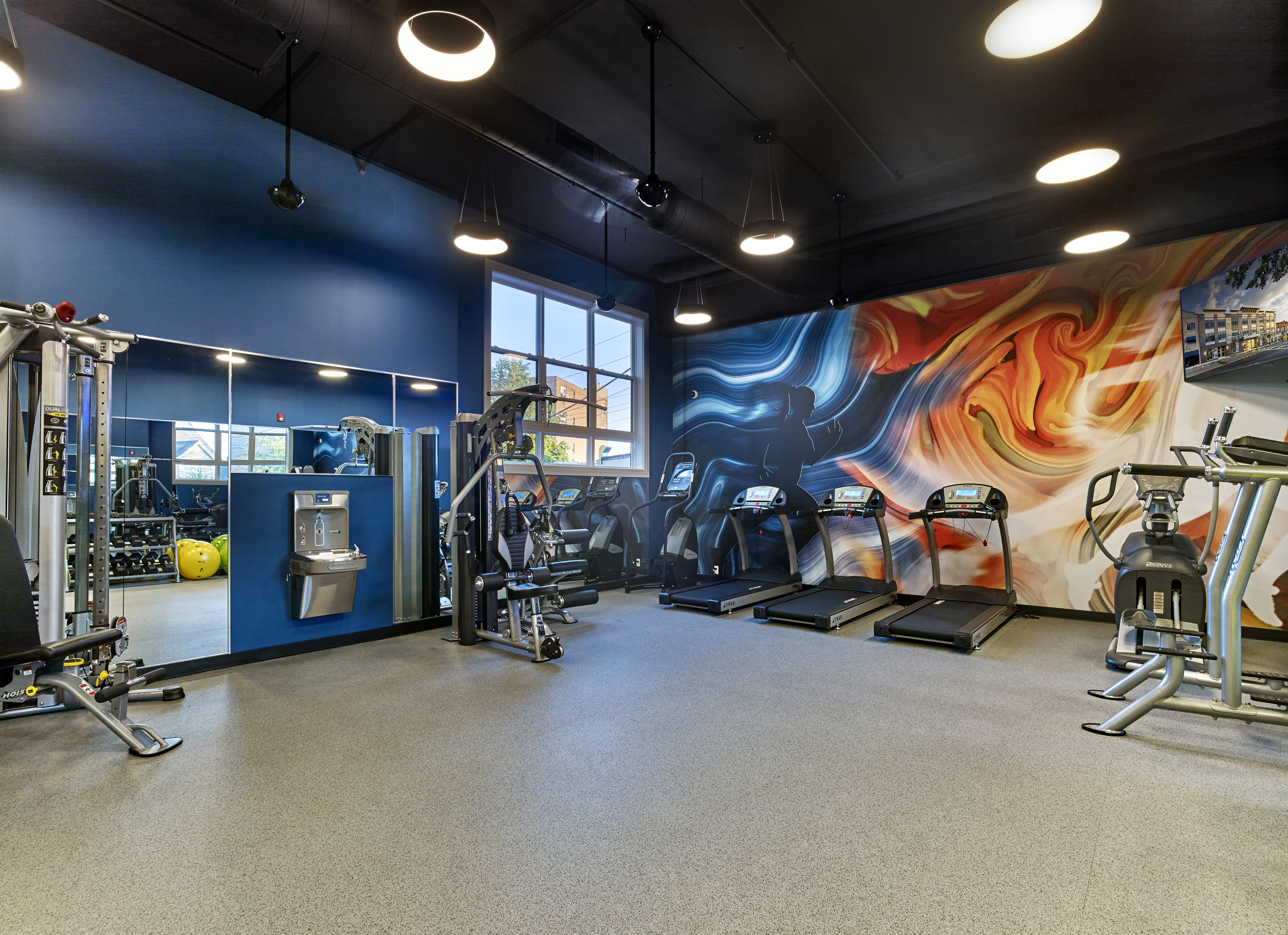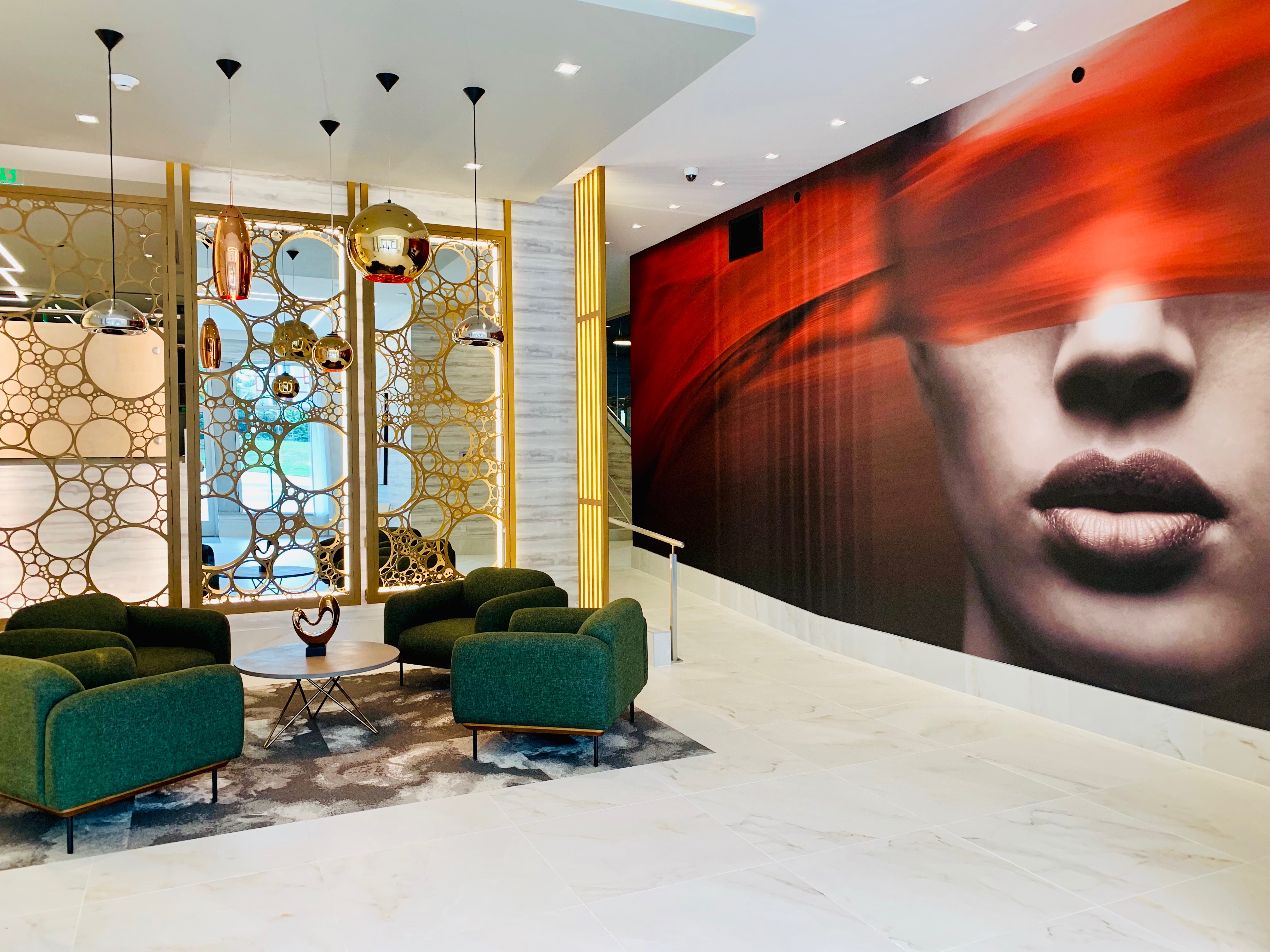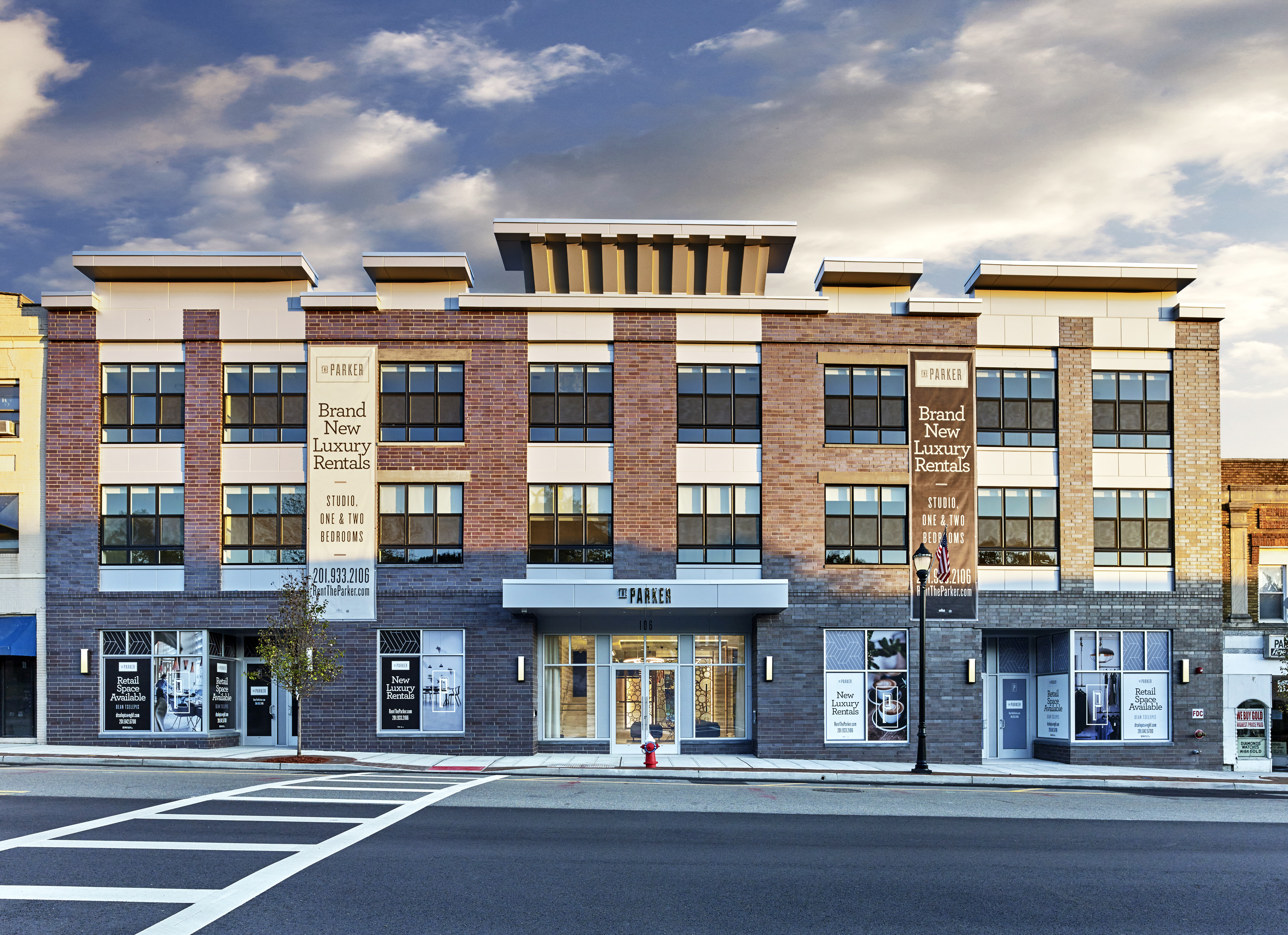 the parker is a boutique property located in close proximity to public transportation and commuter appeal. this award winning property located in rutherford, new jersey is ideal for a diverse workforce culture.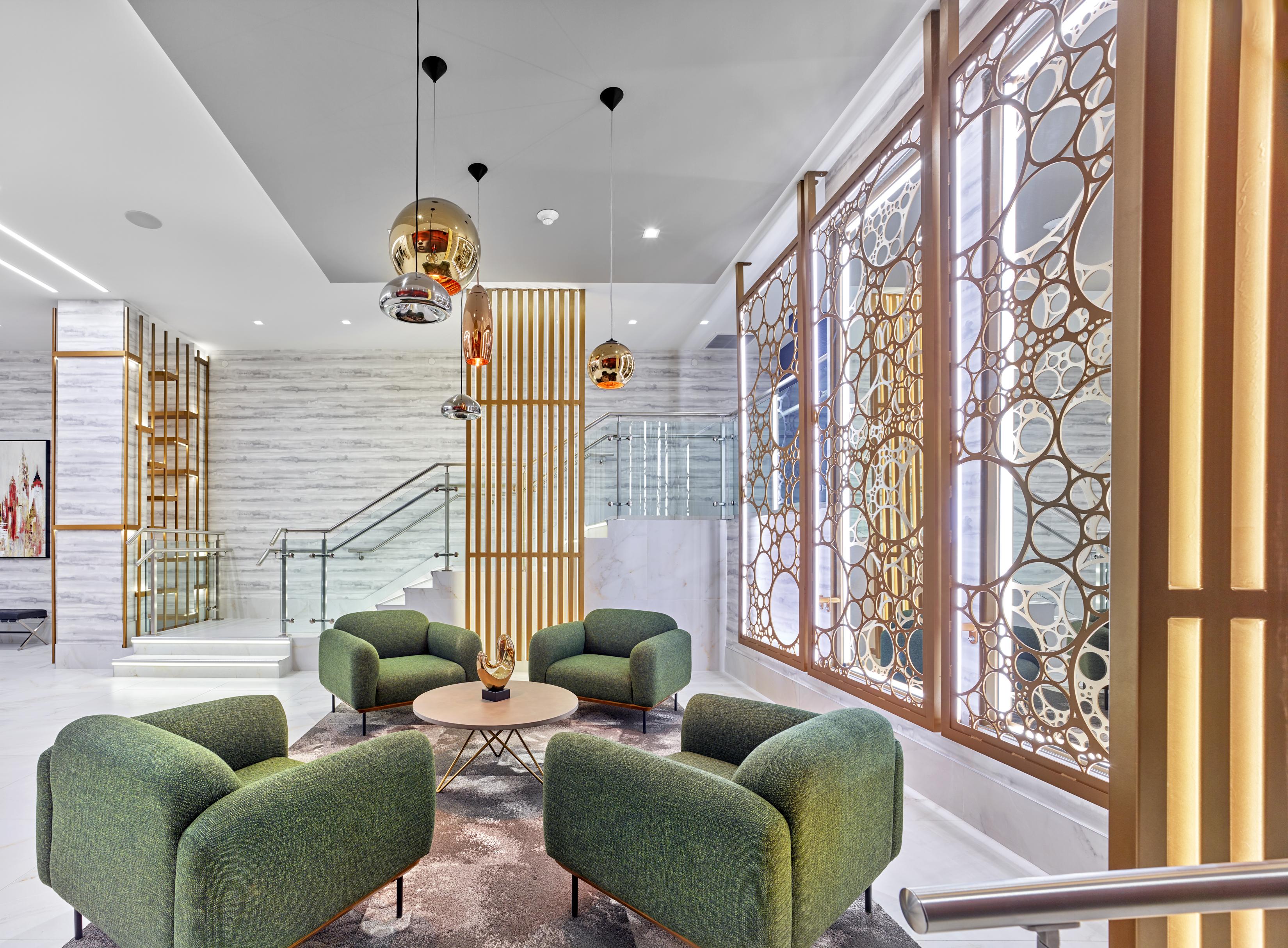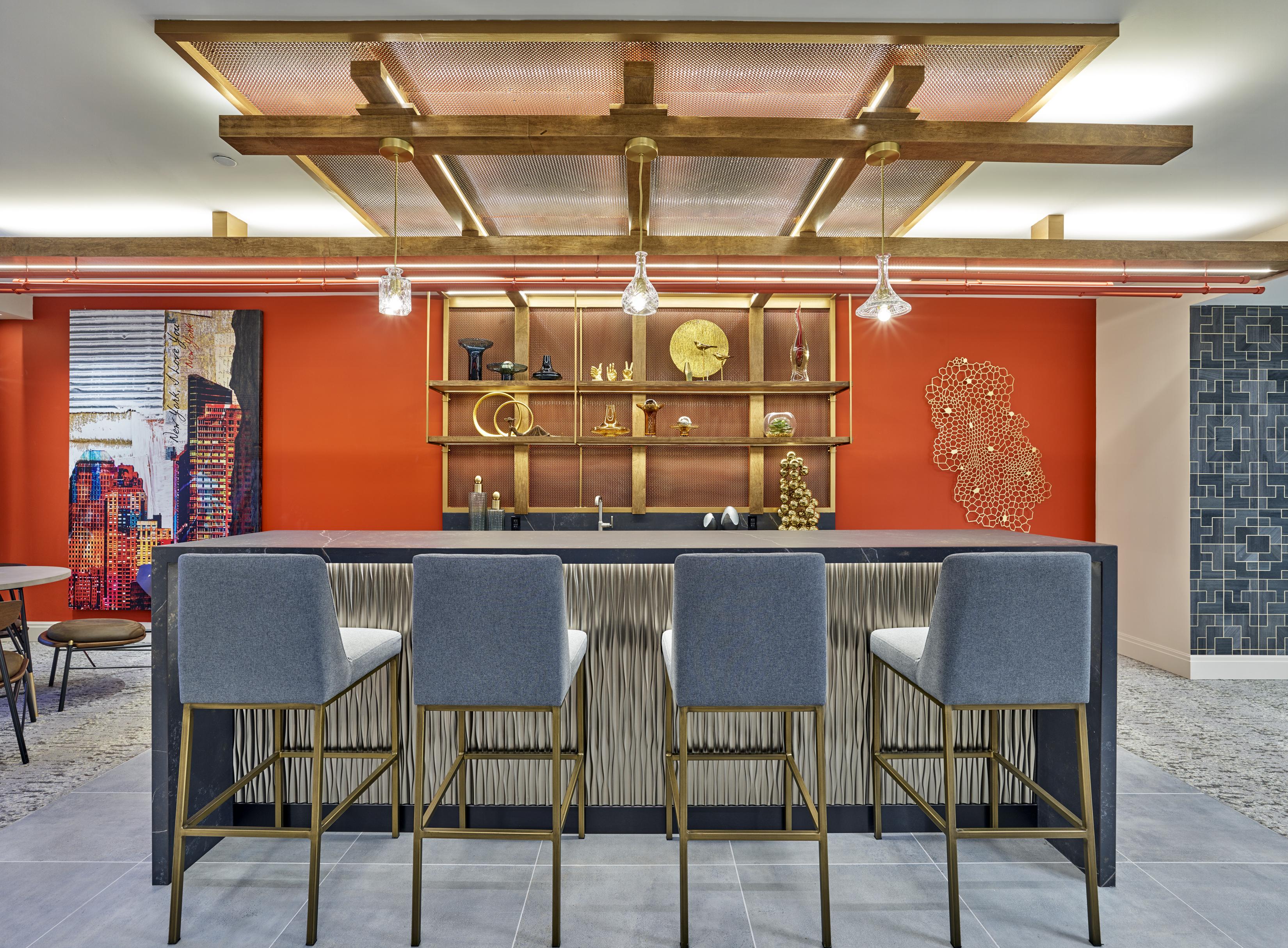 CDG overcame ada challenges by programing a ramp and lift at the far end of the lobby allowing residents accessibility to second floor amenities from the main entrance. the use of a gold metal partition with cutouts and strategically placed mirrors created a stunning feature wall ensuring stellar views throughout, yet blocks the view of the lift, creating the illusion of a larger lobby and an elegant longview as you enter the space.
CDG consulted the client to take back underutilized storage space providing residents with crucial amenities in order to position this property competitively in the market. designed with unparalleled attention to detail and key conveniences such as a state-of-the-art fitness center, lounge, clubroom, and bike storage, this exquisitely designed property was 100% leased-up one month prior to it's grand opening.