These Luxury Condos Have Buyers Rethinking New Jersey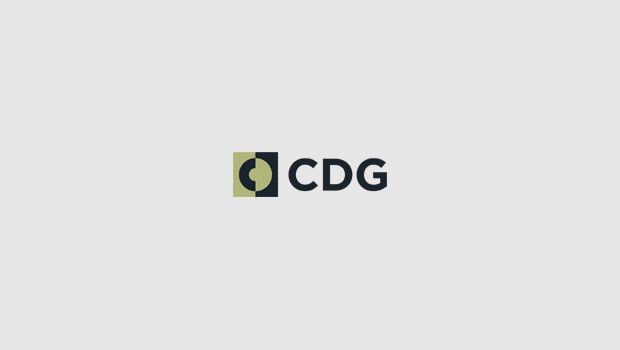 This isn't your grandparents' Garden State.
While the New Jersey of yesteryear was considered out of the way and unattractive to city dwellers, Nine on the Hudson is changing the notion of luxury west of Manhattan.
"People have a lot of assumptions," says Alexander Hovnanian, Area Vice President for K. Hovnanian at Port Imperial Urban Renewal VI, LLC , "but when they come over here, they realize how nice it is."
He's referring to the development company's new 278-homes condominium building known as Nine on the Hudson. Carefully situated in the budding Port Imperial neighborhood on New Jersey's Gold Coast, it's a luxury destination with the same amenities previously only available to top-range renters in NYC.
It's a place where young professionals and families can grow within spacious floor plans and reap the benefits of a thriving neighborhood—at a fraction of the cost.
Priced at an average of $900 per square foot—a bargain compared to over $1,700 in Manhattan—Nine on the Hudson offers a rooftop deck, an infinity edge pool and a two-story fitness center.
And we have to talk about the views.
The property's skyline rooftop lounge offers an entertainment destination with the sparkling lights of Manhattan's West Side as the backdrop. Residents are invited to make the most of the building's open-air lounge with friends enjoying one of four fire pits.
"The views of the city and river are spectacular," Hovnanian says. "It's literally a perspective that can't be offered within NYC."
Quality amenities extend to the residences as well. All floor plans include custom Italian cabinets, Aspen ® Quartz Stone countertops and a Bosch ® appliance package; owner's suites include marble floors and walls, in addition to high-end light fixtures.
All of this value is highlighted by a special tax savings plan*, an additional bonus to Nine on the Hudson residents. Buyers pay 1.1 percent of their sales price for the first 10 years of ownership, and the rate gradually increases from years 11 to 20. It can equal hundreds of thousands of dollars in savings over the term of ownership.
"It's the lowest tax rate* for new development on the New Jersey side of the Gold Coast," Hovnanian notes.
That savings can be put to good use in the emerging communities of Port Imperial and West New York. The Hudson River Waterfront Walkway is just steps from the building and a variety of bars, shops and grocery options are less than two blocks from Nine's front door.
As for the workweek commute, it doesn't get much easier than the short stroll to one of two ferries. One shuttle connects Port Imperial to West 39th Street in Midtown and another heads south to Pier 11/Wall St.
With the first deliveries set for next month, excitement is growing around one of the region's most striking new developments. While 88 homes have already been sold, a range of properties are still available from $680,000 to the $8 millions**.
It's time to get over your previous notions about New Jersey and come take a look. You might be surprised at what you'll discover at Nine on the Hudson.
Source: https://observer.com/2018/04/these-luxury-condos-have-buyers-rethinking-new-jersey/