Bigger is better at Nine on the Hudson luxury condos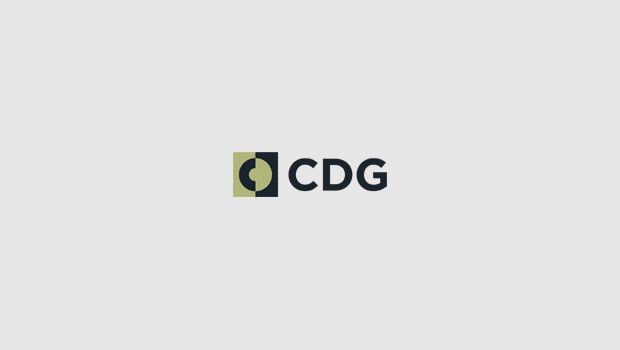 In a region where space often comes at one of the most expensive premiums in the country, it begets the question — is bigger always better? Regarding residential housing considerations, the answer for most people is an unequivocal yes. Rental options in greater New York City tend to feel like they're getting smaller all the time. Nine on the Hudson, a new K. Hovnanian® West New York development at Port Imperial, New Jersey just minutes from Midtown via ferry service, is bucking this trend with an attractive portfolio of higher-than-average-square-footage luxury condos that provide owners with plenty of well-appointed room to move and live.
According to RentCafe.com, the average size of an apartment in nearby Hackensack, New Jersey clocks in at a sparse 824 square feet, taking into account averages of merely 476 square feet for a standard studio, 707 square feet for a one-bedroom apartment and 1,051 square feet for a two-bedroom unit. (1) Meanwhile, just across the Hudson, Manhattan apartments run pretty much in tandem with their New Jersey counterparts when it comes to size with studios running 475 square feet on average, one-bedroom apartments 694 square feet and two-bedroom homes 1,015 square feet. Of course, Manhattan apartments also entail a significantly higher price tag than those in New Jersey, averaging $4,043 per month in rent as compared to a much more affordable $1,713-a-month average rent in Hackensack. (2)
Who wants to pay more for less?
At Nine on the Hudson, residents don't have to sacrifice an inch of space to reap the benefits of enjoying good value for the money, building equity and experiencing the pride of owning a luxurious home all their own. A variety of unit sizes and layouts – priced from the $600 thousands to the $8 millions* – all featuring spacious floor plans, is available to accommodate the needs of a diverse clientele that includes professional singles, couples and young families. Even at the most basic entry-level option, Nine on the Hudson's one-bedroom, one-bath homes span an impressive range of sizes from 773 to 1,145 square feet. Two-bedroom homes (some with dens) and townhomes include two or three baths, stretching across roomy expanses measuring 1,099 to 2,215 square feet.
Three-bedroom condos can sometimes prove hard to find in this housing market, but Nine on the Hudson presents several options to mull over with two or three baths and optional dens, all housed in generous amounts of living space that total between 1,510 and 2,585 square feet. For the ultimate accommodations, the one-of-a-kind Penthouse at Nine calls to mind a rooftop sanctuary in the sky. The lavish 4,000-square-foot condo unit boasts three bedrooms, three and a half bathrooms and three separate balconies from which owners can simply relax and drink in the stunning views of the sparkling Manhattan skyline.
Moving on up
All Nine on the Hudson floorplans have been carefully crafted keeping the prospective resident's comfort top of mind, flowing nicely from airy living rooms accented with floor-to-ceiling windows on to open kitchens, owner's bedroom suites and open-air balconies. The washers, dryers and other appliances are strategically tucked away to maximize the usable space without ever feeling intrusive.
In older apartment buildings, you can never quite be sure just how dependable the state and condition of your rental might be. Because Nine on the Hudson is a brand-new community, turnkey interior designs mean no renovation or updates are necessary, saving owners time, money and stress. All homes are completely move-in ready from the moment you get the keys, pampering residents with high-end details like Kahrs® white oak hardwood flooring throughout, stylish Restoration Hardware® light fixtures, customized Italian Pedini® cabinets in a choice of several different finishes, Aspen® quartz stone kitchen countertops and a top-of-the-line Bosch® appliance package.
Why rent when you can own?
Brimming with state-of-the-art amenities to suit modern active lifestyles, Nine on the Hudson also offers an innovative 20-year tax savings program** to help put condo ownership within reach for the same amount — or less than — it costs to rent a much smaller space in the city. Ask Sales Consultants for details.
Nine on the Hudson makes its home at 9 Avenue in Port Imperial (West New York), New Jersey, and is open by appointment only. Move-in occupancy starts in June.
We are pledged to the letter and spirit of U.S. policy for the achievement of equal housing opportunity throughout the Nation. We encourage and support an affirmative advertising and marketing program in which there are no barriers to obtaining housing because of race, color, religion, sex, handicap, familial status, or national origin. Permission to use Marchetto Higgins Stieve Architects name and/or their logo was given by Dean Marchetto, Founding Principal, Marchetto Higgins Stieve Architects, 1225 Willow Ave, Hoboken, NJ 07030. All prices are base prices, subject to change and subject to availability. See Sales Consultant for full details. ©2018 K. Hovnanian at Port Imperial Urban Renewal VI, LLC. 110 Fieldcrest Ave., 5th Floor, Edison, NJ 08837. 
*All prices are base prices, subject to availability, and subject to change without notice. K. Hovnanian® is a registered trademark of Hovnanian Enterprises®, Inc.
**The 1.1% Tax Abatement Rate is an average. The calculation of the abated taxes for any given Unit is based on several variable factors, such as the purchase price, the mortgage interest rate, and the common expense assessment applicable to that Unit.
This 1.1% tax Abatement Rate assumes a mortgage interest rate of 4.5% and the average common expense assessment as set forth in the initial budget of the Nine on the Hudson Condominium. The monthly and annual abated tax payments is subject to change as any of the variable factors included in the calculation change. Visit khov.com/nine for full details.
Source: https://www.northjersey.com/story/sponsor-story/nine-on-the-hudson/2018/04/24/nine-hudson-condominiums-offer-more-space/541639002/